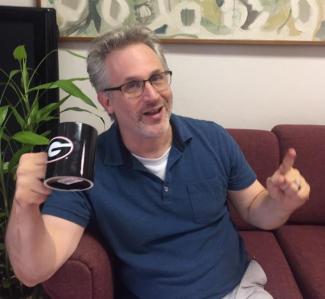 online event, sign in info TBA
Special Information:
call-in via Zoom: 984 7264 7159; password: 583545
Head of Department Dr. Aaron Meskin and Undergraduate Coordinator Thanassis Samaras host an informal chat about  the prospects and rewards of majoring in philosophy. All are welcome to participate to discuss the many benefits of choosing philosophy as a major.
Philosophy majors have the highest out-of-college income among all humanities majors and they have consistently excellent scores on GRE and LSAT tests, making them excellent prospects for law schools or graduate programs. The critical skills gained via the study of philosophy are valued in a wide range of fields, from Law and Politics to Artificial Intelligence and Consulting.
Many philosophy majors are drawn to the discipline simply because it is fun. The unexamined life is not worth living and the study of philosophy brings a richness to one's way of thinking that can be applied in nearly every aspect of life.