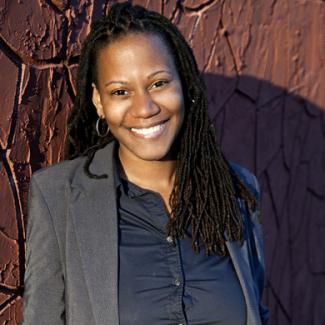 Myisha Cherry
Department of Philosophy
University of California, Riverside
online via Zoom: https://zoom.us/j/97657672504
Special Information:
co-sponsored with the UGA Institute for African American Studies
Online lecture, title & abstract to be announced. Zoom registration link:  https://zoom.us/j/97657672504
Myisha Cherry is an assistant professor of philosophy at the University of California, Riverside. Her research interest lies at the intersection of moral psychology and social and political philosophy. Cherry's books include  The Moral Psychology of Anger co-edited with Owen Flanagan (2018) and Unmuted: Conversations on Prejudice, Oppression, and Social Justice (2019), and The Case for Rage: Why Anger is Essential to Anti-Racist Struggle (2021). Her work appears in journals including Hypatia, Radical Philosophy Review, and Critical Philosophy of Race as well as the Los Angeles Times, The Atlantic, Salon, The Boston Review, New Philosopher, WomanKind, and the Huffington Post. Cherry is also the host of the UnMute Podcast, a podcast where she interviews philosophers about the social and political issues of our day.