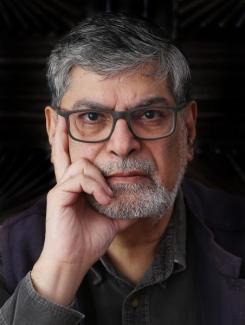 Peabody Hall, 205S
Special Information:
Willson Center for Art and Humanities visiting scholar
Questioning some of the dominant paradigms and assumptions of 'non-Western aesthetics', this talk will highlight the relatively uninterrogated and largely ignored spectrum of insights learned from practitioners in diverse performance traditions.  It will attempt to argue that there is often a schism between theory and practice that arises out of a failure to recognize the embodied lessons of performance through gesture, movement, energy and psychophysical transformation.  In order to problematize some of the lacunae by which dominant theories of performance are hegemonized, the talk will draw on the author's experiences in the so-called 'traditional' sector of Indian performance, notably Krishnattam and Kutiyattam.  He will also draw on his recent book Performing the Ramayana Tradition (co-edited with Paula Richman) to engage with issues relating to narrative, interpretation and argument.
Willson Center for Art and Humanities visiting scholar Rustom Bharucha is an independent Indian theater director, cultural critic, and non-fiction author who is well known for such books as Rehearsals of Revolution: The Political Theater of Bengal, Theater and the World, The Question of Faith, In the Name of the Secular: Contemporary Cultural Activism in India, The Politics of Cultural Practice, Rahjasthan: An Oral History, and Another Asia: Rabindranath Tagore and Okakura Tenshin.  Bharucha received his BA at St. Xavier's College, Calcutta, his MA at Jadavpur University, Calcutta, and an MFA and DFA at the Yale School of Drama.  He has taught in the United States, Germany, Japan, and India, most recently serving as Professor of Theatre and Performance Studies at Jawaharlal Nehru University in New Delhi.