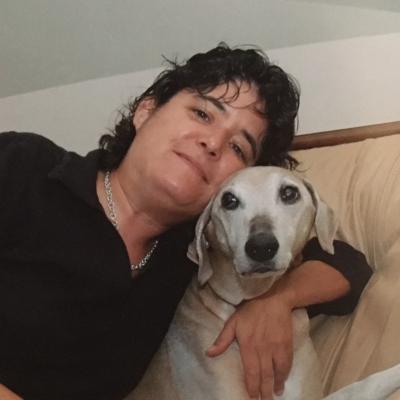 Professor
Department Head 2005-2017 (deceased)
Contact Info
Office Hours:
T, TH 12:30-2:00 p.m. by appointment
Victoria "Vicky" Davion passed away peacefully in her sleep surrounded by loved ones on Sunday, November 5, 2017. Dr. Davion served as Head of the Department of Philosophy from 2005 until falling ill this year. She was founder and editor of the journal, Ethics & the Environment, and a celebrated scholar of ecofeminism and environmental ethics.
Dr. Davion's tireless selflessness and enthusiastic spirit made her an inspiring mentor and a friend to colleagues around the globe and to her students. She will be missed; but her work and her spirit will be carried forward by those she nurtured.
Research

Research Interests:

Ethics
Environmental Ethics
Feminist Ethics
Political Philosophy
Selected Publications

Selected Publications:

"Feminist Perspectives on Global Warming, Genocide, and Card's Theory of Evil," in Hypatia: A Journal of Feminist Philosophy (2009), Encyclopedia of Environmental Ethics (with Bryan Norton) (2007)

"Rolston on Eating, Hunting, and Genetics: One Ecofeminist's View" in Nature, value, duty: life on Earth with Holmes Rolston, III, Christopher J. Preston and Wayne Ouderkirk, eds. (2007)

"A Coming Down to Earth on Cloning: An Ecofeminist Analysis of Homophobia in the Current Debate," in Hypatia: A Journal of Feminist Philosophy (2006)

"Healthcare in the United States: Evil Intentions and Collective Responsibility," in Midwest Studies in Philosophy (2006

"Itch Scratching, Patio Building, and Pesky Flies: Biocentric Individualism Re-Visited," in Environmental Ethics (2006)