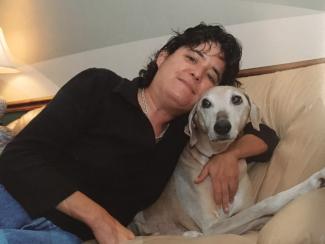 Victoria "Vicky" Davion passed away peacefully in her sleep surrounded by loved ones on Sunday, November 5, 2017. Dr. Davion served as Head of the Department of Philosophy from 2005 until falling ill this year. She was founder and editor of the journal, Ethics & the Environment, and a celebrated scholar of ecofeminism and environmental ethics.
The Department of Philosophy will host a memorial reception celebrating the life of Victoria Davion on Friday, December 8 from 12-1:30 p.m. in the historic house at the Founder's Memorial Garden on UGA campus.
Dr. Davion's tireless selflessness and enthusiastic spirit made her an inspiring mentor and a friend to colleagues and students. Through her passion for travel, she touched the lives of countless friends around the globe. She will be sorely missed, but her work and her spirit will be carried forward by those she nurtured.