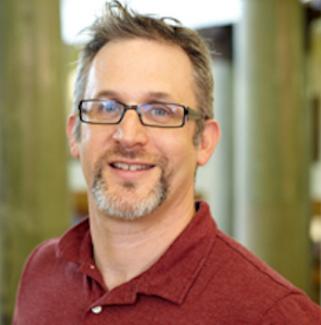 Philosophy department head Aaron Meskin is the primary investigator on the grant project "From AI Ethics to AI Aesthetics: Artificial Intelligence and Aesthetic Harm," which has been awarded a UGA Presidential Interdisciplinary Seed Grant. Joining Meskin are Pengyuan Wang, Rosanna Smith, and Carolina Salge of the Terry College of Business; David Saltz, Isabelle Wallace, and Katie Geha of the Franklin College of Arts and Sciences; and Anna Abraham of the Mary Frances Early College of Education.
"The Presidential Interdisciplinary Seed Grant provides a superb basis for fostering interdisciplinary connection, explains Meskin. "I'm excited to have the opportunity to work on this project with colleagues from the arts, education and business."
Over the course of fifteen months, this project will explore ethical issues raised by the influence of artificial intelligence machine-learning algorithms as they guide aesthetic preferences in an age of social media domination. "Many scholars have been thinking hard about the way in which AI can contribute to the production of art and other creative activities—this project focuses on the way in which AI systems affect the way we engage with art and beauty," says Meskin. The multidisciplinary team will approach this challenge theoretically, empirically, artistically, and practically, ultimately developing proposals for less harmful recommender systems.
"This work will examine how AI may have affected the alteration of beauty standards and the related mental health consequences, and how diversity may change such effects," explain Wang, Smith, and Salge in a joint statement. "We hope this work will improve the mental health outcomes of particularly young people who are frequently exposed to imagery shaped by AI."
The project exploration will consist of multiple interdisciplinary workshops, literature reviews, behavioral and psychophysiological studies, perspective articles/reviews, algorithmic experiments, art works and exhibits including participatory installations. The project will culminate with research-led course design and grant proposals seeking external funding to continue this research.